Pro Tryouts
Do I have what it takes to be selected for the inaugural NDL teams?
That's what went through everyone's mind when they stepped out onto the court for the professional tryouts. Amateur players from around the country, were put under the microscope at this years World Championship. Some had arms like cannons, some had incredible dodging skills, still others were great catchers. In the end, it was those who had the complete package that were chosen to be members of the NDL Pro league.
More tryouts are being scheduled around the country to complete the team rosters for the professional league, which is expected to debut in 2006. If you are interested in tryout information, please fill out our contact form and tell us in the comments section: Why you have what it takes to be part of the NDL.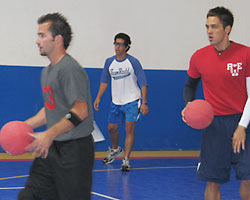 Who's Next!?
Here it comes.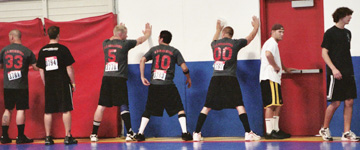 What's this, a hold up?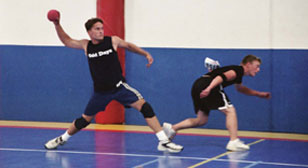 There's the wind up...
Professional Tryouts
Copyright © 2005, National Dodgeball League, All Rights Reserved, 1011 First Street S. Ste. 109, Hopkins, MN 55343