Pro Tryouts
Do I have what it takes to be a part of the first-ever professional dodgeball league?
Each player on the court had this thought racing through his or her mind. Amateur players from across the country were put to the test. Some had unbelievable dodging skills, while others were able to catch anything that was thrown their way. In the end it was the well-rounded team player that made it through the cuts and into the National Dodgeball League.
More tryouts will be announced soon. The National Dodgeball League is getting ready to continue its Championship Tour. Will we be visiting your area?
Keep an eye on www.nationaldodgeball.com for all the latest dodgeball news.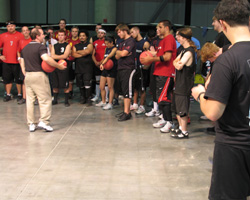 The Commissioner Reviews The Recruits
Sizing up the Competition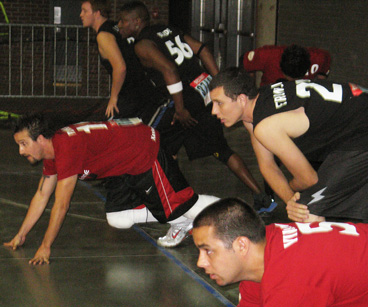 Teams Ready?
Giving it everything you got.
You're either in, or you're out.